Is Murray Hill Inc Really Running for Congress?
Corporation Says It Will Run for Congress - Economix Blog - NYTimes.com.
Clever challenging of the recent SCOTUS decision that confers some rights of citizens upon corporations.  The ad, itself, I don't find very clever, but the concept, definitely.
It's too obviously satirical, and yet Murray Hill Inc. actually set up a paypal "support" link with the text "Murray Hill Inc. video program. This is NOT a federal campaign account or a tax-exempt donation.".  So, they will accept money, but admit it's not a campaign. Odd.
Links:  Murray Hill Inc. is launching the campaign with a website, Facebook page and YouTube video, products.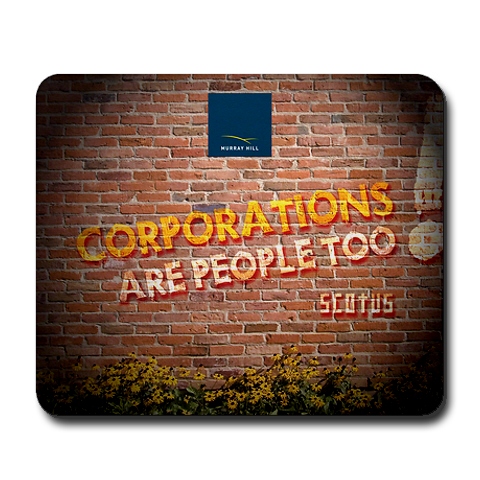 Paypal Images: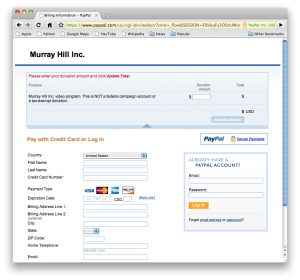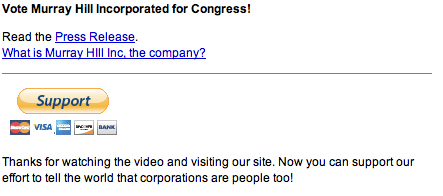 ---
---
blog comments powered by

Disqus